BRAND COMMUNICATION
WE SPARK EMOTIONS.
Brands need empathy. To interact with the target audience, you need to understand them, look at the world through their eyes, address their needs, desires, and challenges. That is the foundation of good communication.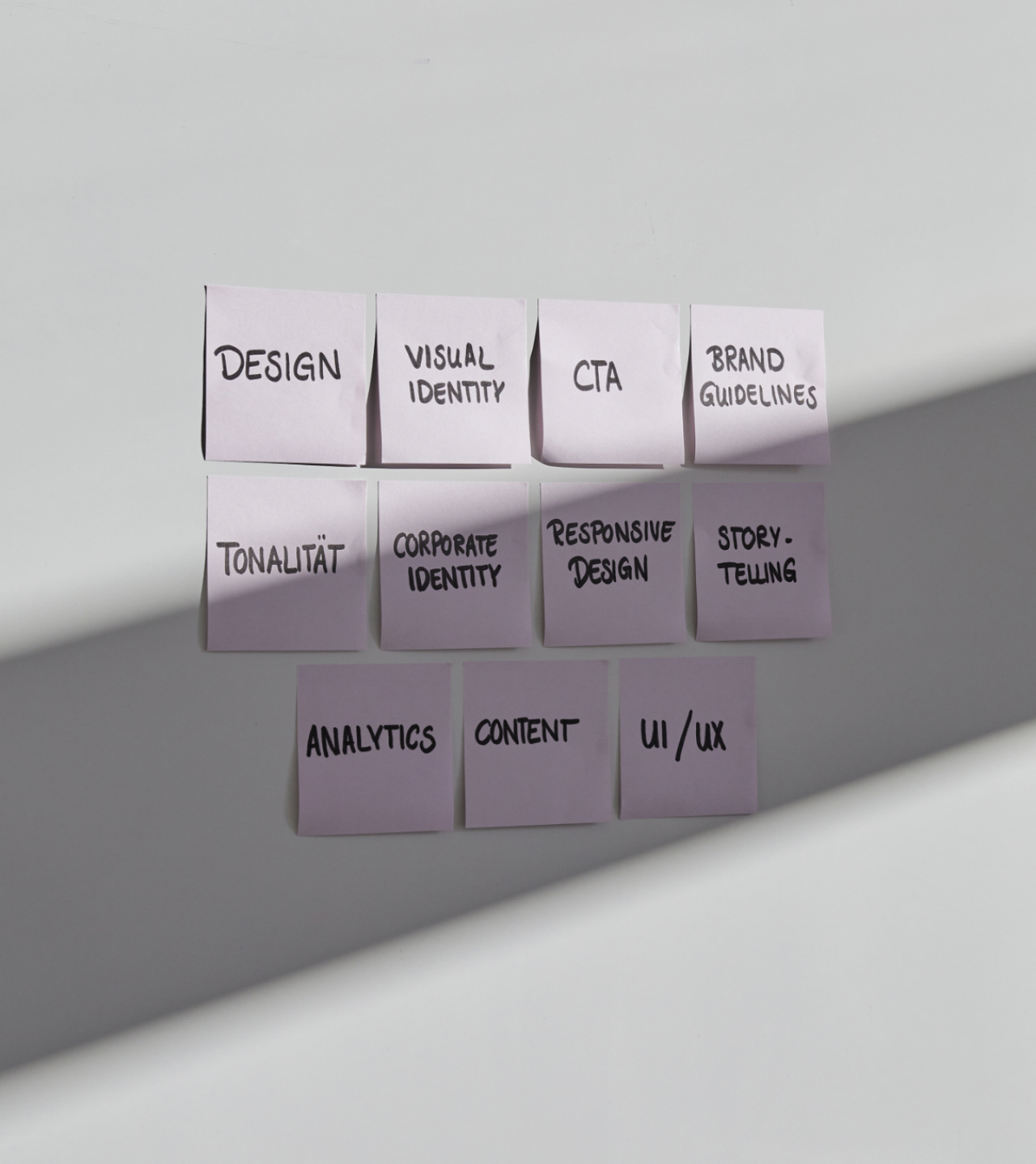 CORPORATE LANGUAGE
LET BRANDS SPEAK.
Brands position themselves through language. Corporate language is a key component of a corporate identity. It's about creating a linguistic framework that conveys the brand values and brings them to life. This requires defining how a brand wants to communicate—to customers, but also internally and in HR. What general tone of voice matches the brand values? What is the approach to addressing the target group? Familiar or formal? Are foreign loan words allowed? Once this is defined, it's a matter of implementing the language and distributing it across all channels.
CROSS-CHANNEL MARKETING
NETWORKED ON ALL CHANNELS.
We think in multi-channel: from conception to implementation. Our concepts can be adapted to all media, work in print and online, have an overarching central idea, interlock with each other, and inspire target groups. We convey relevant messages, drive traffic on all channels, and generate leads that are measurable in KPIs. Precise touchpoint analysis, combined with a target group-specific preparation of the content, are always essential to our marketing and sales strategy. After that, we take care of the roll-out.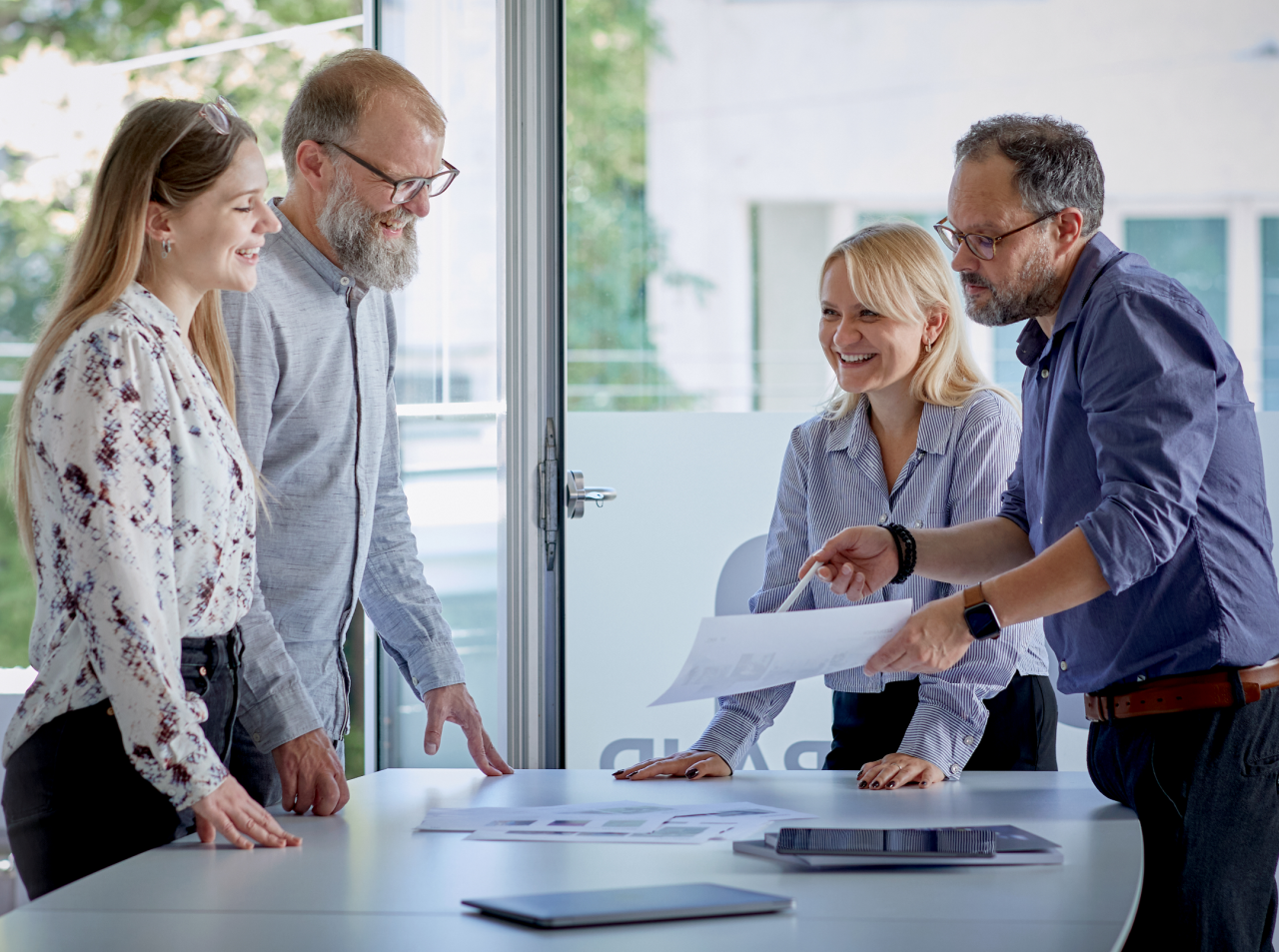 B2B2C CAMPAIGNS
RETHINKING TARGET GROUPS.
B2B companies have to constantly put their customer approach and sales processes to the test in order to develop successfully. One key factor for success is understanding the needs of the end customers: How do they actually use the products? Which services are important to them? Our concepts always seek communication with the end customer, stretch the arc further, thinking just in business-to-business terms, but in B2B2C. To do this, we combine factual product benefits with soft facts and storytelling. It's how we create real added value and sharpen the differentiation potential of your brand.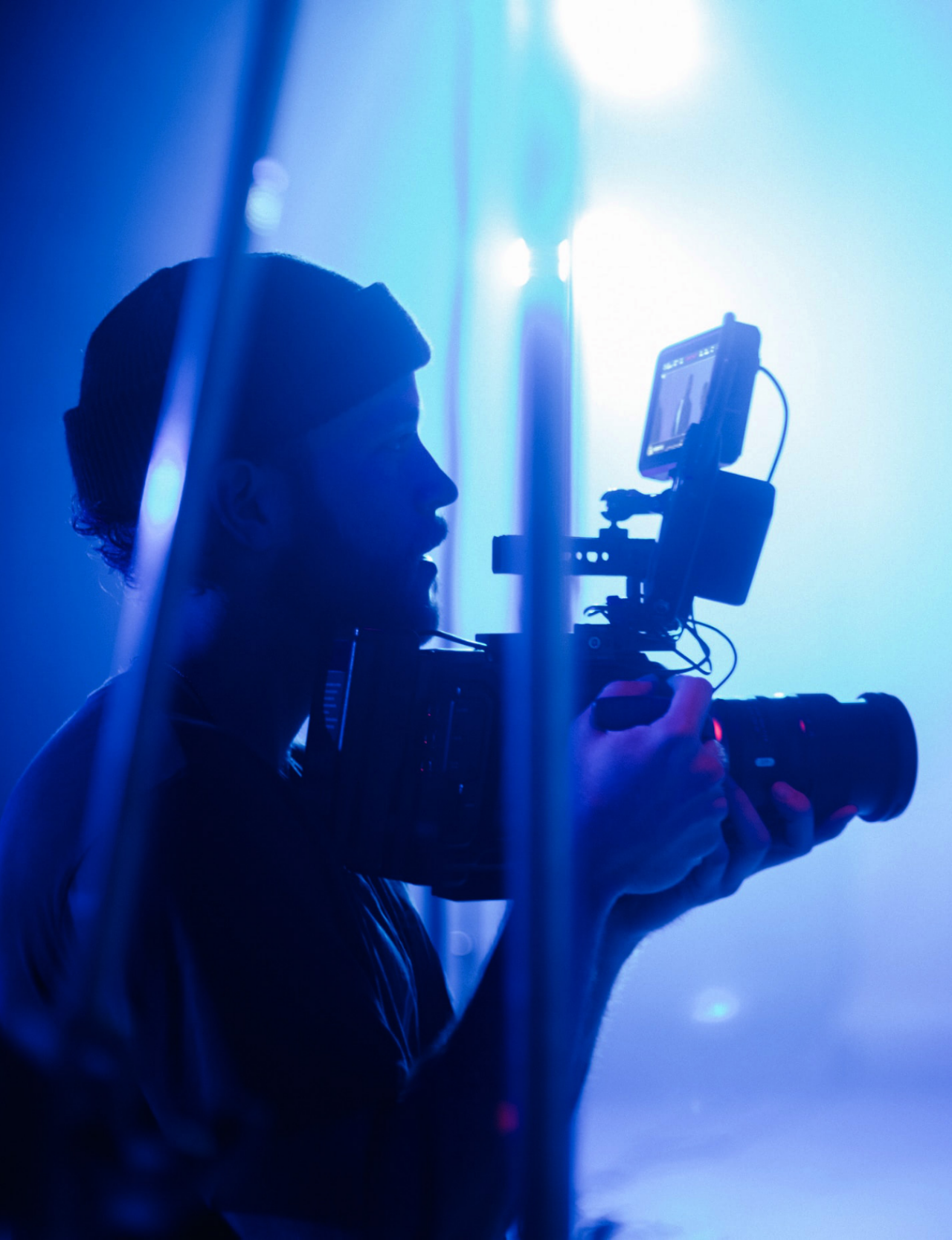 PRODUCT COMMUNICATION
STAGING PRODUCTS.
Our tech customers' products are usually complex and require explanation. Strategies differ from those for lifestyle products, but here, too, our aim is to break away from purely factual communication and combine technical features with emotional added value. For us, it's not just a question of what the product can do and what its USP is. We think about how we can stage the product by bringing it into other worlds of life. We are driven by the idea of linking the product with experiences. At SYNBRAND, a fuel cell never stays just a fuel cell. Because we associate this small cell with a great freedom: the freedom to experience nature.