BRAND CONSULTATION & STRATEGY
WE THINK BUSINESS.
Our solutions are growth-driven and robust enough to keep pace with rapid technological progress. Your business goals are always the foundation for our strategic and creative approaches. That is our strength.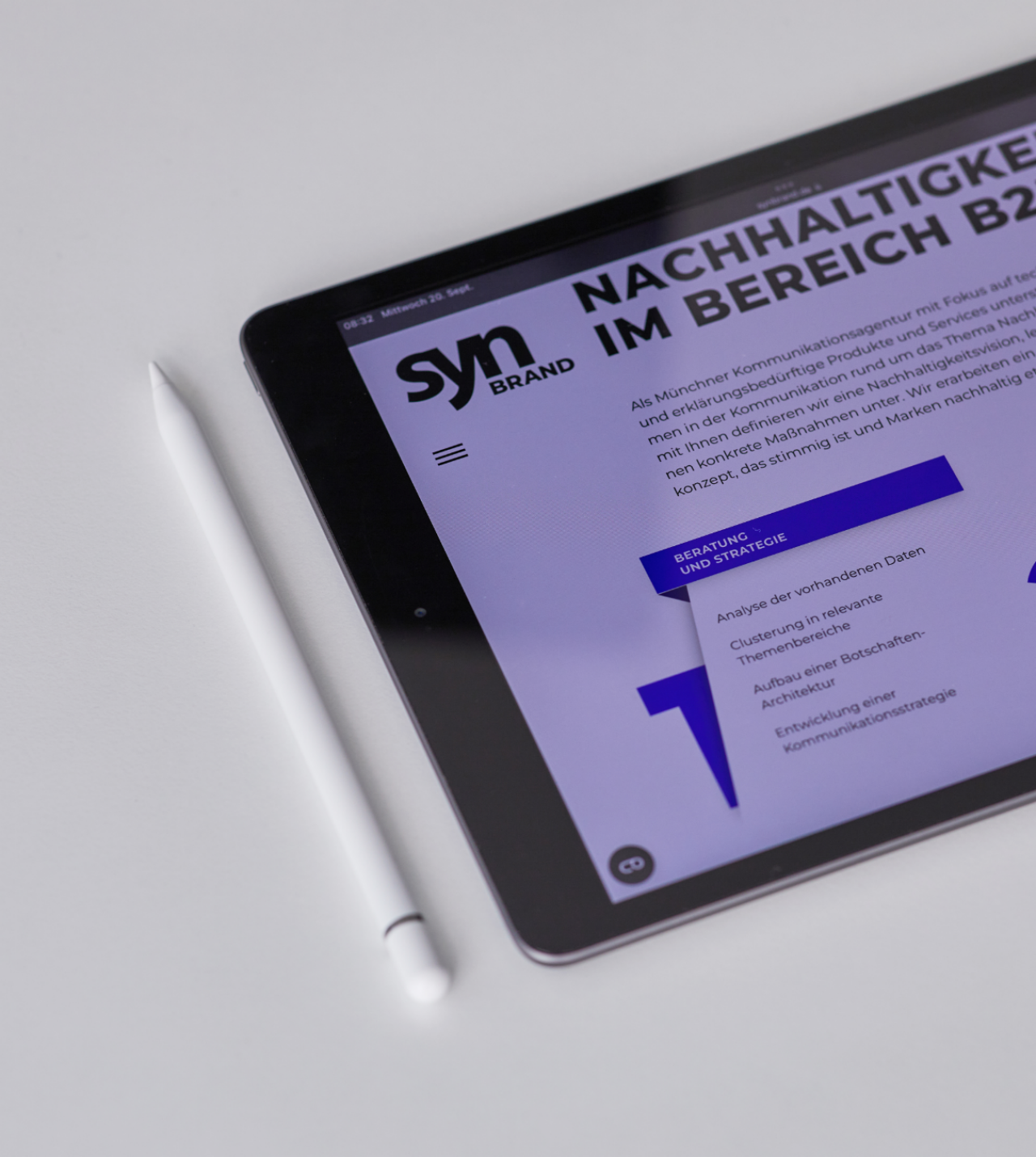 BRAND CONSULTATION & STRATEGY
BRANDING IS IMAGE BUILDING.
Strong brands convey an image. People love brands because they can identify with them. Companies are successful with their brands if they continuously review the needs of their customers and adapt their brands to national and global conditions. To build and develop a solid brand, you need to know where you stand. That's where we come in.
Brand strategy at SYNBRAND always begins with analyzing the current situation, evaluating, inquiring, looking into things, and uncompromisingly familiarizing ourselves with the subject matter: What is your portfolio? Where are you at today? How do you communicate? What drives you? What are the needs for your target group? Answering these questions form the foundation for our brand strategy.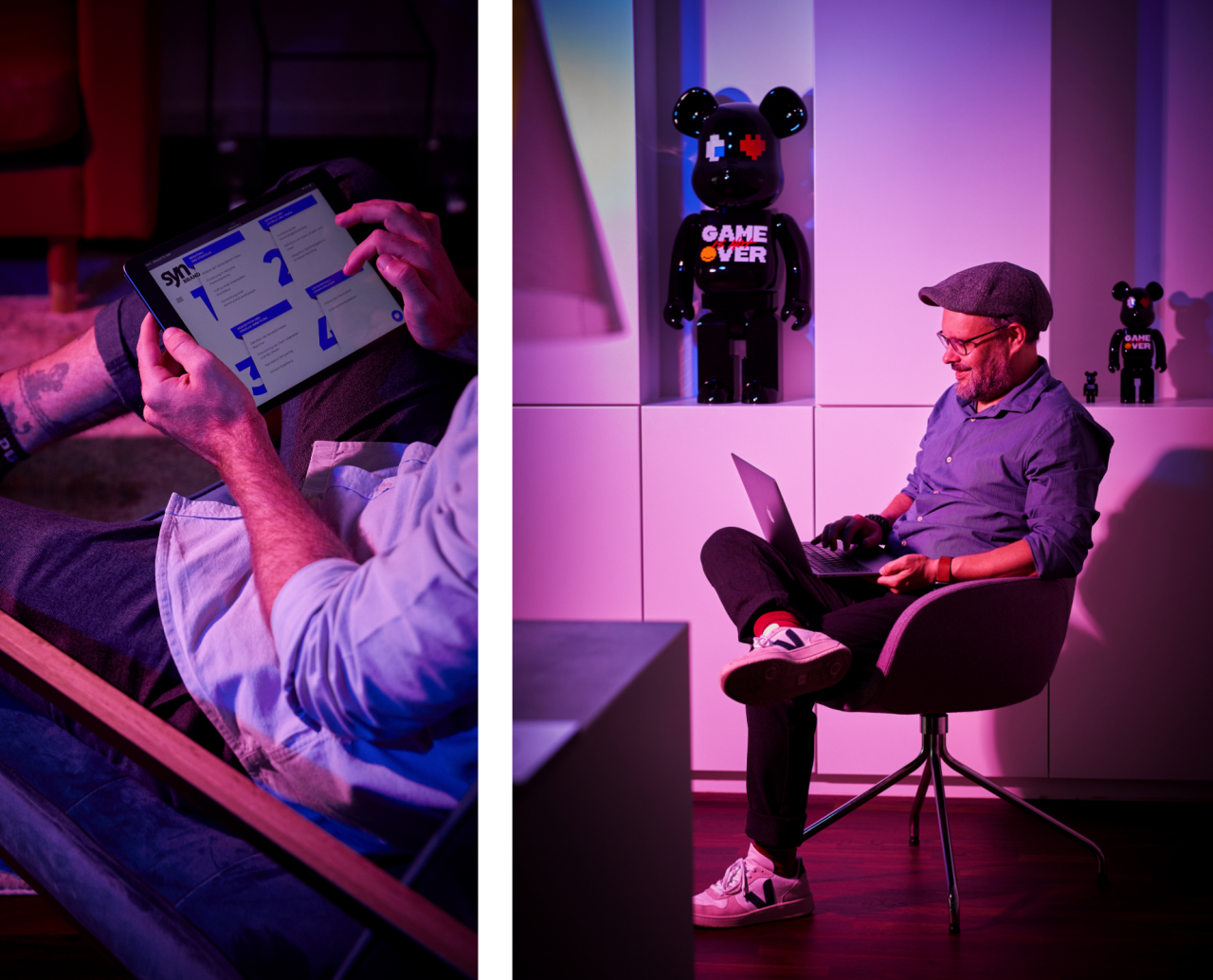 BRAND DEVELOPMENT & MISSION STATEMENT
A CLEAR MINDSET.
Successful brand management is driven by a customer-centric strategy and a clear vision. We'll work with you in workshops to develop the appearance of your brand: with brand essence, value proposition, and the orientation of your company. We'll define a vision, mission, values, and guiding principles that reflect the motivation and self-image of your company and help guide decision-making, action, and behavior. They are the foundation on which your brand will stand in the tumultuous environment of transformation.
B2B AND SALES STRATEGY
STRATEGY HAS A GOAL.
Do you get in the car without knowing where you're going? Every good strategy has a goal. Based on the brand and mission statement development, we'll create a clear roadmap with tailored communication and B2B sales strategy and successfully build your customer experience. We'll outline the overall picture of the project, define its goals, and carefully plan the steps—across all touchpoints. We combine technology with emotion, entrepreneurial thinking with creativity, data with storytelling, and create holistic and authentic brand experiences around the customer journey. Our sales strategies aim to win customers—in all digital areas balancing priorities between marketing, sales, and service. Our goal: Increase your sales. With SYNBRAND, you benefit from a business partner with more than 20 years of experience in B2B and B2BC communication.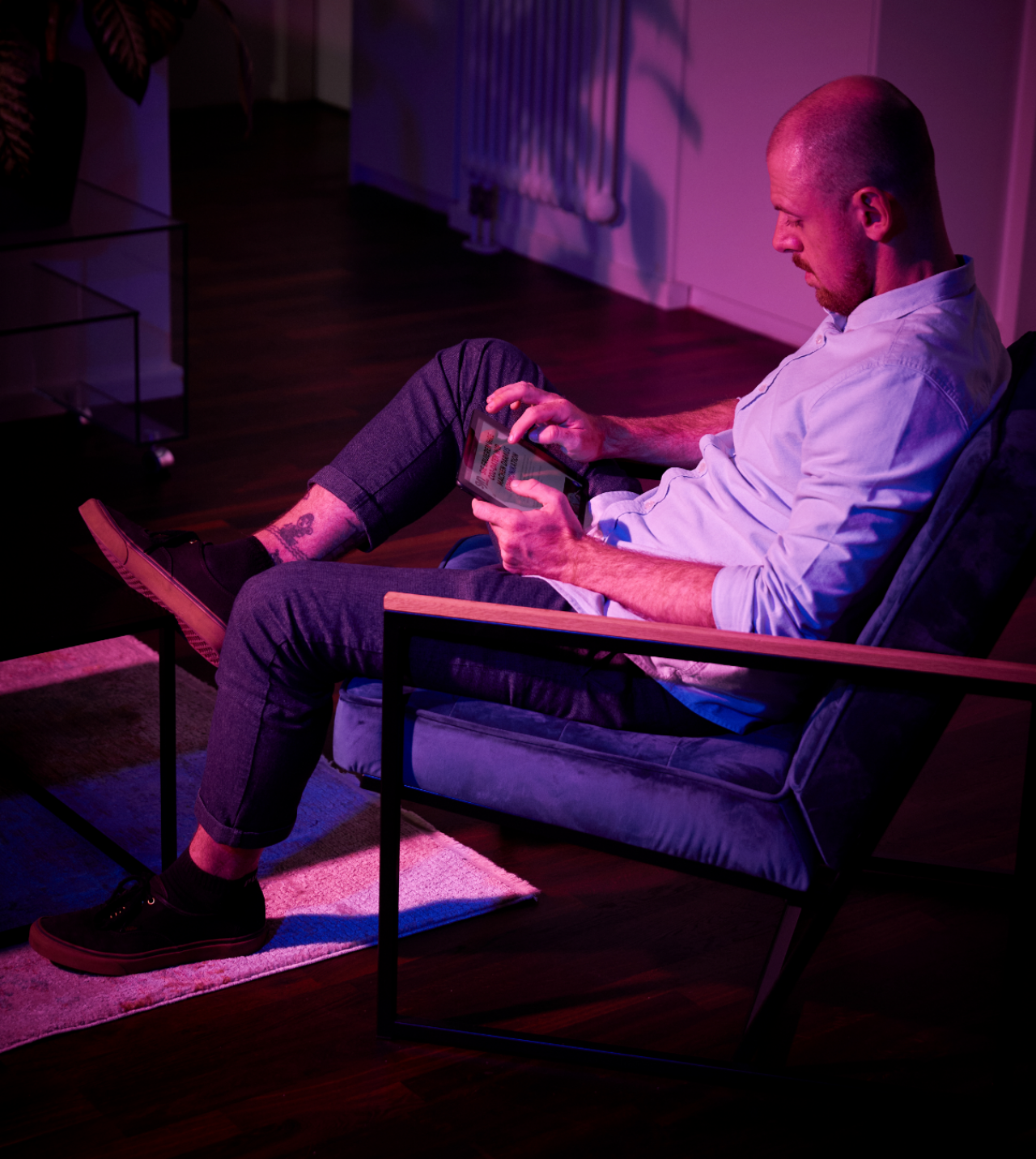 COMMUNICATION STRATEGY
DON'T JUST REACH, INSPIRE.
We don't just keep concepts rolling around in a drawer. Every SYNBRAND concept is as individual as its task. We develop communication strategies that are interlinked, networked, and address all relevant touchpoints with the target group. Precisely identifying the target group and defining personas form the essential foundations. Only when we understand what makes the target group tick, how they live and what they do, what their needs are, and which channels they use for information, can we reach them. We know what we're doing, so there's no aimless designing on the fly. We consistently interlink online marketing channels and create key interfaces to sales and offline marketing. Together, we'll develop the strategy that fits your brand, your products and services, and your customers' requirements.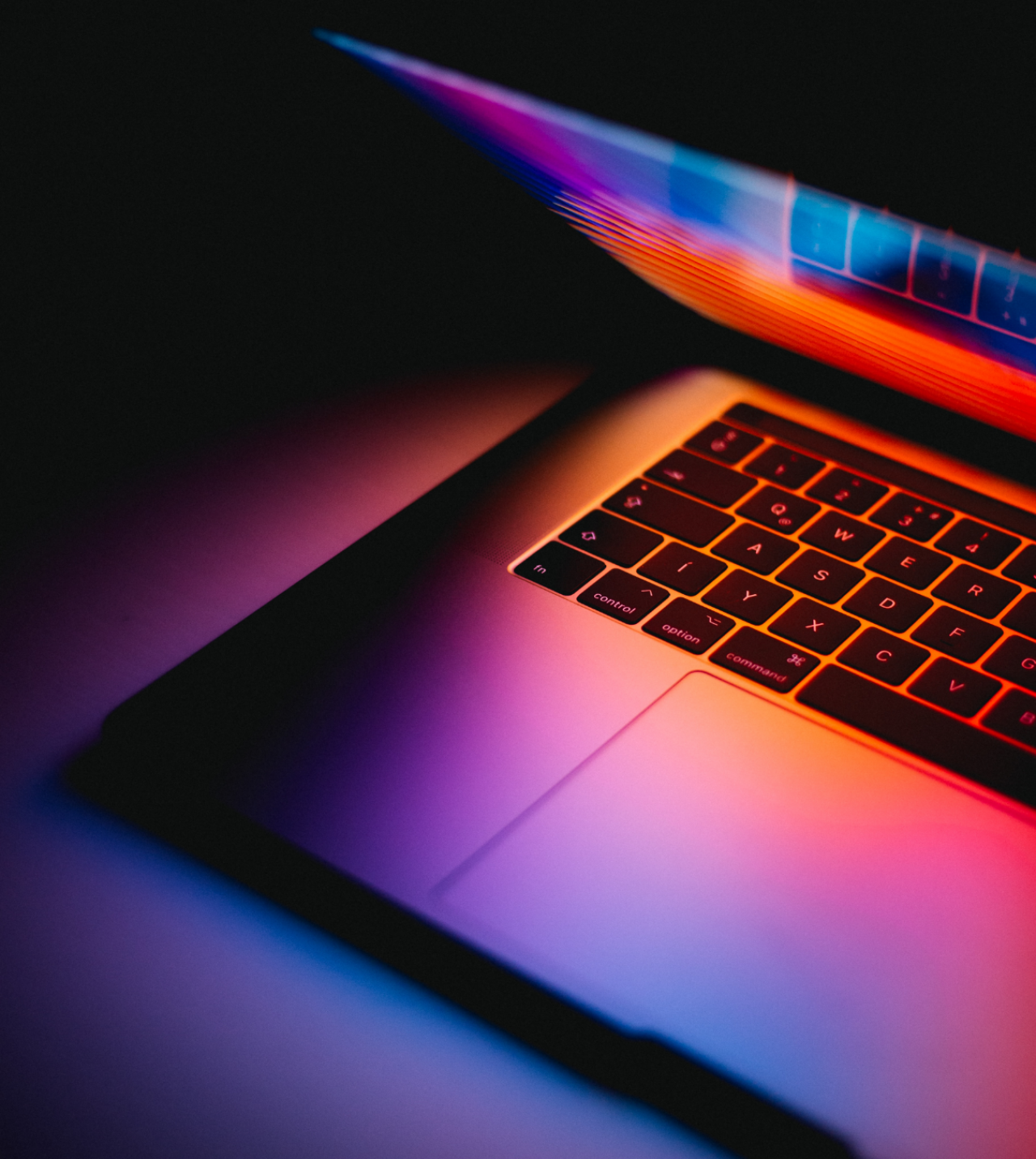 CONTENT STRATEGY / CREATIVE STRATEGY
CONTENT REMAINS KING.
Once the communication plan is in place, it's a matter of filling it with content, defining the tone of voice, creating the content, and developing a corporate wording that suits your brand and fits your target audience. We network the content across different media and distribute it in all relevant channels: online and offline, paid and organic. Fortunately, SEO optimization isn't about phrases and keyword hammering anymore, but rather about holistic content that has something to say and answers users' questions. This is very much in line with our demand for text quality.